Long Island Pressure Washing & Roof Cleaning Experts
When local residential and commercial clients are searching for the best solution for a Long Island pressure washing and roof cleaning company, they choose the obvious answer – Charlie's Roof Cleaning. Founded by Charlie Giley in 2009, this family owned and operated organization is committed to providing the finest in quality service work and superior results. Today, upholding the legacy of his late father, Patrick Giley continues the daily operations of the company.
As a professional team of power washing specialists and experienced roof cleaners, we believe in going above and beyond the philosophy that the "customer is always right." This attitude and approach is how we ensure that each project is completed to the best of our ability, and in accordance with the client's specifications. We believe that the relationships we develop with our customers are the lifeblood of our business.
The bottom line is that we are committed to ensuring that each customer we work with is beyond satisfied with the work. We take great pride in the work that we do, as well as take this line of work seriously. Now, we look forward to working with you for your roof or exterior surface cleaning, and showing you, firsthand, how we have earned the reputation that we have as a local Long Island roof cleaning and pressure washing company.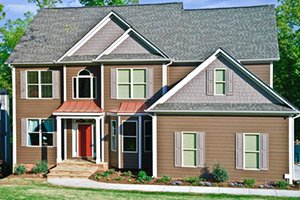 Softwash Roof Cleaning
In order to protect the structural integrity of your rooftop, we utilize a softwash roof cleaning technique. Your home is your most valuable asset and your roof is the first line of defense against the elements. So, it only makes sense that you should want to have the best service possible for it.
Keeping it clean is about more than just the appearance and curb appeal, it is about protecting it from harmful contaminants like Gloeocapsa Magma. This is an algae / parasite that devours the limestone in your shingles and leads to the buildup of black streaks on your roof. Over time, especially if ignored, this can lead to costly repairs or, even worse, the need for premature replacement.
The trick is using something less severe than power washing to take care of the task at hand. Power washing your roof is like exposing it to category 3 hurricane force wind. Our soft wash approach gives you a better clean and without the risk of potential damage from high pressure water.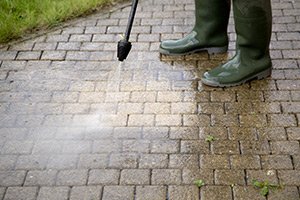 Power Washing
For some instances, power washing is the ideal approach to use. We often use power washing for cleaning a variety of exterior surfaces, with exceptional results. At Charlie's Roof Cleaning we rely on power washing for essential tasks like cleaning pavers, bricks, vinyl, concrete, stucco and even fencing.
Whether you are preparing a surface for staining, painting or some other finishing process, or just want to enhance the look, we can do it for you. You want to be able to safeguard your home and business from contaminants that can permanently damage them, or even destroy them completely. This is where we come into the picture.
Paver & Brick Cleaning
Our power washing is ideal for taking care of cleaning pavers and bricks. This is especially vital in areas where these materials are used for walkways. Without regular cleaning, these surfaces become slick with algae buildup and pose a safety threat.
Vinyl & Stucco Cleaning
Vinyl and stucco both make excellent choices for residential or commercial siding. However, they also require a certain level of maintenance to keep them looking their best. We provide essential power washing services to help keep your exterior surfaces looking their best.
Cement & Blue Stone Cleaning
If you have cement or blue stone on the outside area of your home or business, you will want to let our pros handle your need for expert level cleaning. We will make these surfaces look as good as new, if not better.
Charlie's Roof Cleaning
The bottom line is that Charlie's Roof Cleaning takes great pride in the work that we do and the results that we provide. Whether you need roof cleaning or exterior power washing in Long Island, let us handle the job for you. We offer a two-year guarantee and know what it takes to meet and exceed the needs of our clients.
Recent Projects
If you are looking for a Long Island pressure washing or roof cleaning company then please call 631-433-6449 or complete our online request form.