Basic Tips On Roof Cleaning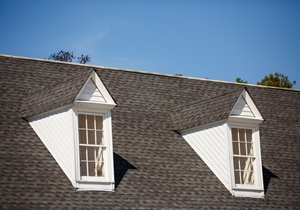 It is easy to become oblivious to the true condition of the exterior of your home. When you see something on a day to day basis, it becomes simple to overlook developing visual problems. However, the big problem is that, when it comes to roof stains, it is about more than just the appearance of your home. Those black streaks are damaging your roofing and you here's why you need to call a professional for roof cleaning in Long Island.
Homeowners tend to pay attention to the inside of their home, ensuring that the interior is updated and cleaned as often as possible. It's equally important to take care of your home's exterior, which means you will need to clean the roof from time to time. Read on to find out about a few basics you should know about the essential service and benefits of power washing.
Why Clean Your Roof?
The main reason you need to clean the roof often is because it will look better and boost curb appeal. Additionally, good cleaning removes debris such as twigs that can cause severe shingle damage. Professional roof cleaning is also an opportunity to inspect your roof for any damaging signs, like holes or missing tiles. Discovering issues before they get out of hand can save you money from extensive repairs or replacement.
When Should You Clean Your Roof?
In general, it's best if your roof is cleaned by a professional power washing company once a year. This is frequent enough so that problems can be identified early on. If you have a roof that's in good condition or recently installed, you may only need to clean the roof once every two years.
How Should You Clean Your Roof?
If you're not qualified to do roof cleaning yourself, you should best leave this job to a professional. Power washing a roof can be dangerous and can cause serious bodily injury if not handled appropriately. Experienced and professional power washers know what precautions to take. In addition, experts use the best cleaning agents that will clean your roof sufficiently without damaging the material.
Get In Touch With The Experts At Charlie's Roof Cleaning
If you're seeking a power washing company to clean your roof in Long Island, Charlie's Roof Cleaning is ready to help! We offer the best service in roof cleaning and power washing at prices our customers can afford. Reach out today for a free estimate on all of our roof cleaning solutions.
If you need roof cleaning services in Long Island - call 631-433-6449 or complete our online request form.