Non-Pressure Roof Cleaning in Long Island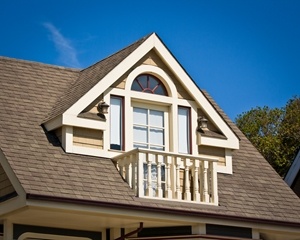 Roof cleaning in Long Island area home is a vital step in preventative maintenance and preservation. The key to remember is that it is not just about the appearance of your rooftop, it is about protecting the condition, enhancing performance and ensuring longevity. While there are plenty of companies out there that promise you a clean roof, using a variety of services, only one company can get the job done and safeguard the integrity of your rooftop, in the process.
At Charlie's Roof Cleaning, we take great pride in the fact that we are able to offer true cleaning services that will make a difference in the look and functionality of your roof. Our goal is to provide you with long term results, not a quick fix like other companies do. Not to mention, our process is safe and will not cause damage to your roofing, like the work most of the competition offers.
Did you know that power washing your roof is comparable to subjecting it to the gale force winds produced by a Category 3 hurricane barreling through your neighborhood, according to roof shingle manufacturers? It seems pointless to hire a Long Island roof cleaning company that will subject your rooftop to that type of approach to caring for your it. Simply put, your rooftop is the single most important aspect of your home, so make it a point to treat it as such.
Genuine Roof Cleaning Techniques That Are Safe For Your Rooftop
As a family owned and operated business specializing in non-pressure roof cleaning in Long Island, we genuinely care about the well-being and satisfaction of our clients. So it only makes sense that we would want you to get high quality results and not end up with roof damage while in the process of trying to maintain your roof. This is your home's first line of defense against the elements, so you need to keep it in the best shape possible.
Here are some other important facts you should know:
Those dark streaks staining your rooftop are actually living organisms and they are surviving by feeding off your roofing material. These algae / parasites are called Gloeocapsa Magma and they thrive off the limestone in your shingles. So cleaning your roof doesn't just improve the look, it helps prevent irreversible damage.
Using high pressured power washing services not only damages the roof, you are likely to see the lichen return within a year. Even with the promise of "low pressure" power washing services, you are putting your rooftop at risk, unnecessarily.
Avoid the promise of maintenance programs or "sealers" following a power washing, at all costs. Quality work should not require ongoing maintenance trips. And roof sealers don't so much except void many manufacturers' shingle warranties. If you want a clean roof, you need expert soft wash roof cleaning services from a reliable professional.
Local Long Island Roof Cleaning Experts
By making to wise decision to partner with Charlie's Roof Cleaning, you also get an unconditional two-year guarantee with our roof washing services. Yet, with the quality roof cleaning work we offer, you should be able to avoid subjecting your roof to return algae for at least five years.
What are you waiting for? Give our expert Long Island roof cleaners a call today to find out more about what we can do for you and your roof.
Before & After Photos of Our Roof Cleaning Work in Long Island
If you would like an estimate for roof cleaning in Long Island, please call 631-433-6449 or complete our online request form.
Recent Articles
Understanding the Benefits of Professional Roof Cleaning in Long Island - Obviously, you want your Long Island home to look its best, and the roof is a big part of this. In fact, even homes that are otherwise clean can become completely unsightly, due to the presence of black stains. Professional roof cleaning, performed by experts who do not use power washing for roof cleaning in Long Island, helps enhance the look, but it is about more than that … Read More
Types of Surfaces You Can Clean with Power Washing in Long Island - Technically, power washing in Long Island could clean just about any exterior surface. The problem is that this level of force is too great for many surfaces. Unfortunately, some self-proclaimed pros will still use this approach, putting your surfaces at risk … Read More