Ignoring Ugly Roof Stains Could Lead to the Need for Roof Replacement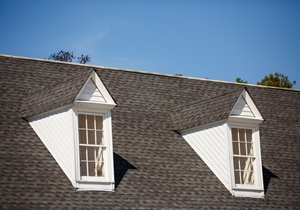 It is easy to become oblivious to the true condition of the exterior of your home. When you see something on a day to day basis, it becomes simple to overlook developing visual problems. However, the big problem is that, when it comes to roof stains, it is about more than just the appearance of your home. Those black streaks are damaging your roofing and you here's why you need to call a professional for roof cleaning in Long Island.
What you should be aware of is that these black streaks we're talking about are actually a living organism. What you are seeing is called Gloeocapsa Magma, a type of algae/parasite that actually feeds off of your roof. To be more precise, they feed off of the limestone present in roofing shingles.
Why Long Island Roof Cleaning Methods Matter
Your roof has ugly black streaks on it, now what? You want to get proactive about keeping your roof looking good and in tiptop shape so it is time to get it cleaned. Before you make the mistake of calling in a Long Island pressure washing company, here is what you need to know.
Power washing can do more harm than good, when it comes to your roofing. This is like subjecting your roof to category 3 hurricane winds. So, while it may remove buildup and make it look slightly better, it is also more likely to damage your roof. Common problems are tearing away shingles, loosening shingles and causing water pockets to form under shingles, leading to mold and rot.
The only approach that should be used for cleaning your roof is a non-pressure system. This gently rids the roof of contaminants without causing harm. You get a superior clean without the potential threat to the structural integrity of your roofing in Long Island.
Companies that rely on power washing often also try to convince customers to sign up for maintenance programs or sealing. Quality work should leave results that last for a minimum of 2 years, so that no follow up maintenance program would be necessary. And sealing does little more than void the manufacturer's warranty you have for your rooftop material. So stay away from Long Island roof cleaning companies that offer these services.
These are jut a few of the points to ponder, before setting up your service request for roof cleaning in Long Island. Of course, keep in mind, that your roof is the first line of defense in protecting your home from the elements, so make it a point to take the best care of it, as possible.
Call the Local Long Island Roof Cleaners You Can Trust
Now, all you need to know is that Charlie's Roof Cleaning is available to provide you with the exterior cleaning service and results that you need, in order to get an expert roof washing. For both residential and commercial structures in Long Island, we promise you safe and efficient clean, backed by a 2 year guarantee. Call our Long Island roof cleaners today to get started.
Don't ignore roof stains. Schedule roof cleaning in Long Island today - call 631-433-6449 or complete our online request form.