Cleaning Pool Pavers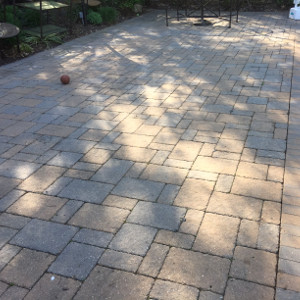 I had a call from a woman who needed her pool pavers power washed. As it turns out, after complaining to a friend about horrible past experiences with the pavers being cleaned, her friend suggested us. In the past, company's have walked off without finishing, missed spots, left stripes, had shady employees, caused damage and overcharged. I explained that many homeowners and power wash companies think "high pressure" is the answer but it's not. We treated the pavers first and then "softly" washed them with low pressure. The homeowner was very pleased with the results.
Our trusted Long Island pressure washing company at Charlie's Roof cleaning recently finished this Pool Pavers Cleaning job in Nassau County, Long Island, NY
Location: Nassau County, Long Island, NY
Type: Power Washing
Pool Pavers
If you need a professional Long Island pressure washing or roof cleaning contractor for your project, please call 631-433-6449 or complete our online request form.